SSTB can accredit courses and training providers that use Swedish or English study material and terminology. If you or your company are interested in an accreditation please contact us at mail kontakt@sstb.se
What is an ISTQB accredited training provider?
An ISTQB accredited training provider has extensive knowledge and experience within software testing and can give additional insights in test terminology and the content of the syllabus to make it feasible for students to reach an ISTQB certification.
Training providers that offer ISTQB compatible courses must first pass an application process. The national / regional board will go over the study material used by the training provider regarding the level of coverage of the ISTQB syllabus in question and its adherence to the minimum length of the course defined by ISTQB (3 days for Foundation level and 5 days for Advanced level). This guarantees that a student following a course offered by an accredited training provider has a fair chance to pass the examination. It is also required that the teaching is carried out by an ISTQB certified trainer with pedagogical experience. Other factors, such as experience in testing, appropriate equipment, and documentation of routines regarding the quality assurance of the training providers' company, also effects the decision about accreditation.
Are you interested in becoming a training provider for ISTQB courses?
Send an e-mail to info@sstb.se, describe your company and for which course you are aiming to be accredited and we will will contact you for further discussions.
SSTB's guidelines for accreditation follow the quality requirements and directives issued by ISTQB. Accreditation can be obtained for Foundation level or any of the three modules on Advanced level in both English and Swedish.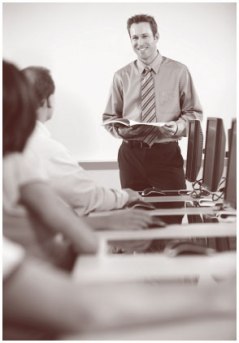 How do I know that a training provider is accredited?